Protecting your computer from harm
Securing your data
Preventing future data bloat
Completely uninstall all software on your computer
Why a Reset Isn't Always Enough
Reset the BIOS (if available) and remove one last shredding step
Completely wipe your hard drive
There are many reasons why it can be beneficial to wipe all data from your computer. A clean slate will allow you to start working on your computer again, with nothing stopping you from doing so. It also gives you the opportunity to start fresh, free of any information that could potentially be misused, such as personal information, files, images, videos, and more. So how do you completely wipe your computer data?
What Data Can Be Wiped?
Any data you want can be wiped on your computer. The only things that can't be wiped are the device's hardware (such as a hard drive's platters) and its operating system. Why would you want to wipe your data? There are a number of potential benefits to completely wiping your data. Here are just a few:
Protecting your computer from harm

When you're working with sensitive data, it's important to keep that information safe from prying eyes. Wiping your data completely removes everything from your computer, preventing malicious individuals or hackers from accessing your data.

Securing your data

If you've been aware of the many data breaches that have occurred in the past few years, you've probably been worried about how easy it would be for your sensitive data to be exposed. Wiping your data completely gets rid of all the information your computer currently has, preventing people from accessing it in the future.

Preventing future data bloat

Every time you add data to your computer, the space on the hard drive is used up. Although you can add more storage to your computer, this usually comes at an increased cost. Wiping your data completely prevents your computer from having any data on its hard drive, preventing your computer's storage space from being significantly reduced.
Completely uninstall all software on your computer.
First things first, you'll need to uninstall any software on your computer completely. There are countless programs that you're probably not even aware of, and they could be taking up valuable space. It's incredibly important to ensure that your computer frees up as much space as possible to store new data. While it's probably not unusual for a computer to have several gigabytes of uninstalled software on it, it's also important to keep your computer clean and uncluttered. The more space your computer has available for new data, the better.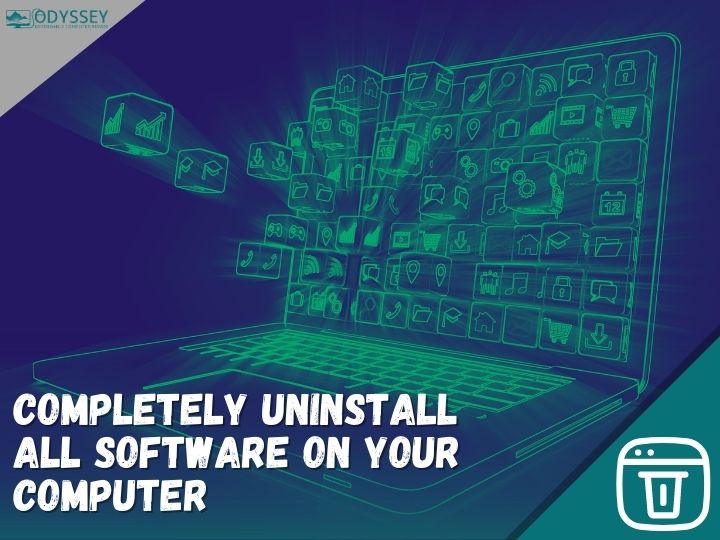 Why a Reset Isn't Always Enough
Two rotating discs that somewhat resemble a CD are located inside your hard drive. In reality, all of those cat videos and family photos are stored on what is known as platters, which are pieces of hardware. 
On its spherical surface, the platter stores data in units of 1s and 0s. The majority of plates are made of ceramic, glass, or aluminum and function like a record player. The platter rotates while being centered on a spindle, reading and writing data onto the surface. The entire system is run by electronic components. 
The information is hidden from the computer but is still kept on the hard drive when you delete data from the computer through a factory reset. The majority of those deleted files can be recovered if a hacker uses data forensics tools to find fragments of them in the hard drive storage. 
There are a lot of discussions online about the best methods for completely erasing the data contained therein, but the majority of answers revolve around the use of water, hydrochloric acid, magnets, or a blunt object that can be used to easily smash them. 
Even though three of these techniques seem extremely reliable, they are still not 100 percent accurate. Frequently, microwaves don't get hot enough to effectively wipe the platters. The discs are not completely destroyed because the acid does not penetrate deeply enough. Hackers have pulled data from hard drives on laptops that they had thrown into bodies of water and recovered. Every now and then, magnets fall short. 
A factory reset is the best course of action if you do intend to reuse the hard drive. As was previously mentioned, make sure there are no potentially harmful files on the hard drive before moving on because it might take a while for new data to completely replace any existing files. 
Since hard drives are an older, slower type of data storage, there is a good chance that the old computer you want to get rid of has one. However, newer computers are quickly adopting a new standard called a solid state drive, or SSD. On a green circuit board, these hold the microchips that you might imagine being inside your phone. 
In essence, a solid-state drive is a more advanced and sophisticated flash drive. There are no moving platters and information is stored on microchips. Like a hard drive disc, this type of drive lacks magnetic coatings. Solid-state drives instead have a built-in processor that serves as the "brain" of the device and a network of connected memory chips that store data. 
A solid-state drive has no magnetic storage, so a degausser cannot be used to destroy it. Instead, you ought to physically obliterate the device using something like the SSMD-2MM Solid State Media Disintegrator, which is something that a reputable data destruction business ought to have. Your hard drive is essentially destroyed to the point where it cannot be recovered.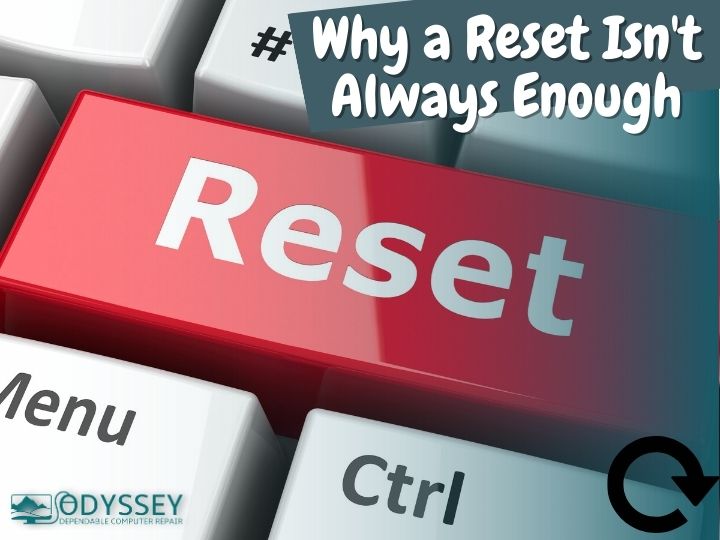 Reset the BIOS (if available) and remove one last shredding step.
Many manufacturers have started to include a BIOS reset button or reset option within their computers' BIOS itself. Make sure to check the documentation for your specific computer and see if there is a BIOS reset option. If there is, make sure to use it. If not, you can always reset your BIOS manually, as outlined below. Many manufacturers have started to include a BIOS reset button or reset option within their computers' BIOS itself. Make sure to check the documentation for your specific computer and see if there is a BIOS reset option. If there is, make sure to use it. If not, you can always reset your BIOS manually, as outlined below. You can reset your BIOS to wipe all data from your computer instantly. This is a great option if your computer doesn't have a BIOS reset button or if you want to make sure that you don't miss one of the steps outlined in this article. Simply boot up your computer and put it into BIOS setup. This should be the first option on your computer's boot menu. Once you're in, you'll want to find the "Advanced BIOS Features" option and then choose "Restart." Once your computer restarts, you'll be able to reset your BIOS. This option can be found under the "Update" section.
Completely wipe your hard drive.
If your computer has a mechanical drive (such as a hard drive or solid-state drive), you can wipe your drive with a utility that wipes the entire drive. If your computer has an SSD, you can use the Secure Erase feature found in many SSD management software packages (such as Mac's Disk Utility). It's important to note that not all mechanical drives can be wiped. Mechanical drives that use perpendicular geometry (such as the standard 3.5-inch drive) can be wiped, while other geometry mechanical drives (such as the 2.5-inch or 1.8-inch drives) cannot be wiped. 
Your old computer has a ton of extremely private data stored inside; whether you're selling it, throwing it away, or using it again, look no further than Odyssey Dependable Computer Repair. Our team of certified technicians is an expert in data wiping – a process that completely cleans your computer of all data. This ensures that your information is safe and secure and that you can start fresh without any worries.
We use the latest data-wiping techniques and equipment to ensure that your computer is completely cleaned. In addition, we offer a 100% satisfaction guarantee on all our services – so you can be sure that you're getting the best possible service. Contact us today to schedule a consultation, and we'll be happy to answer any questions you have about data wiping.